Presentations and business program
Representatives of 20 companies from 4 Russian regions held their online presentations for travel professionals from the Persian Gulf countries. Saint-Petersburg, Kamchatka region, the Republic of Chechnya and Krasnodar region presented travel options of the destinations adapted for the Arab market.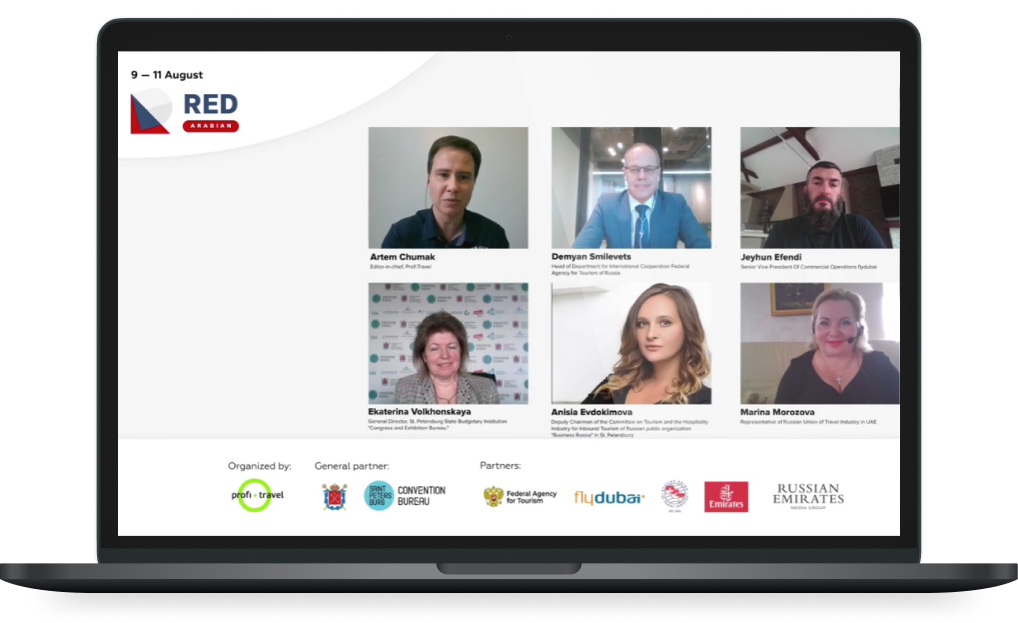 Experts from the Federal Agency for Tourism of the Russian Federation, Flydubai airlines, Saint Petersburg Convention Bureau and Russian Union of Travel Industry took part in the official opening ceremony of the online exhibition.

Also, as part of the business program, there was a broadcast dedicated to the MICE potential of Russia, one of the most promising areas for cooperation with the countries of the Middle East.

Saint Petersburg Committee for Tourism Development and Saint Petersburg Convention Bureau became the general partners of the online exhibition. The whole presentation day within the event was dedicated to the northern capital of Russia.